Budgeting, Spending habits
Popular Danish money app launches in Finland to promote healthy money habits among young people
Today the Danish personal finance management app Spiir is launching in Finland to make young people smile a little more when they're thinking about their finances. Around 2,000 Finns have already tried the app in a beta version, and last year the Danish fintech company procured investments from Norwegian DNB and Danske Bank, both of whom support the app's further expansion into the Nordics.
Do you know how much money you spent on fast food last month or your summer holiday last year? No? Don't worry. The well-known Danish money app, Spiir, is launching in Finland today to nudge financial awareness among young people, making it easier for them to save, prioritise and smile while they're spending. The budget app was launched in Norway three months ago and now Spiir CEO & Founder, Rune Mai, is keen to proceed with his dream to help all Nordic millennials gain a better and more enjoyable understanding of their financial standings:
"We're super happy to enter Finland and spread our thriving money app to a new Nordic country. What young people need are the right tools that suit their way of living, which has become more digital over the years. We encourage millennials to learn about their own spending habits through nudging - gentle reminders and alerts - and have had great success with that both in Denmark and recently in Norway, where Spiir has become quite popular for more than 360,000 people already."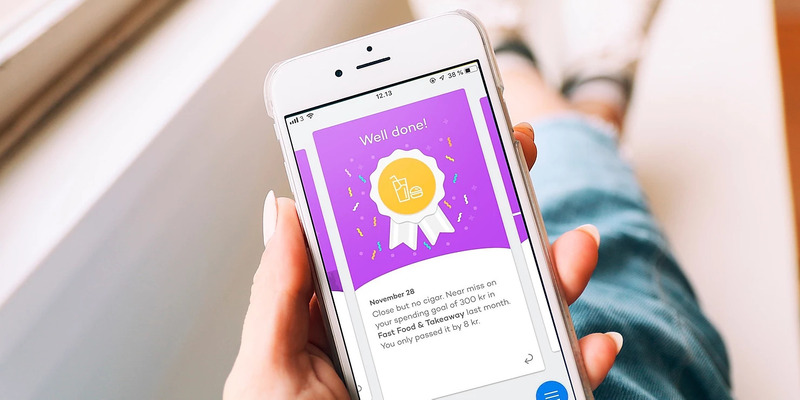 Spiir is linked directly to the users' bank accounts, which means that they don't need to type in their spendings manually or upload any receipts to get an overview. As a user, you simply connect your bank accounts and then Spiir fetches and analyses the data, then categorises it into more than 80 different spending categories. The app also makes it possible to challenge yourself by setting up spending goals or quizzing yourself on how you've spent your money. Mai says that it's all a part of making young people more financially aware and responsible without living on a budget or pointing fingers:
"Do you want to buy a cup of coffee every day? Or do you want to skip the coffee and start saving money for your next holiday instead? The idea of Spiir is that every notification and message in the app is a nudge towards financial awareness. If you want to make decisions about your money, it's super important that you know your spending habits. We're bringing our users to a point where it's easier for them to make the decisions that matter the most, and we typically see that people who have been using Spiir for three months save 10% of their total spending. The feedback we've gotten so far from our beta users makes us certain that Spiir will become a great success in Finland as well," he explained.
Norwegian DNB and Danske Bank back the project
Last year Spiir received an €8.5 million investment from both DNB and Danske Bank, and in return has helped both banks innovate by further letting their customers view accounts from other banks in their mobile banking apps. They both believe that Spiir is a great match for Finnish millennials; Rami Tättilä, Head of Development at Danske Bank Finland, commented on the launch saying:
"We're excited to welcome Spiir to Finland to help young consumers get a better grip of their finances through simple and intuitive budgeting based on their spending patterns. The fun and user-friendly app help young adults to understand how they spend their money and give them more financial control. This is particularly relevant for our younger customers, as research shows that people are informed about their everyday finances at an early stage, have a smaller risk of getting into financial issues in the long run."
According to founder Rune Mai, Spiir isn't a regular budget app or banking app. His vision is to help as many people as possible through the app, with a goal of getting 750,000 users in 2020. That's why they're also expecting to launch in Sweden within the coming months and reach their ultimate goal of becoming the preferred money app in the Nordics.