Budgeting, Spending habits
Martin quit his luxury habits: "I found out that money doesn't buy happiness"
"On January 3rd, I got a call from my financial adviser that gave me a wake-up call. He told me I would be in way too deep if I didn't stop spending all my money plus more every month. I knew it was bad. But that still didn't make me stop spending more money than I had."
Most of us know about spending our money a bit too spontaneously sometimes. In that moment, it might seem like a great idea, but sometimes it turns out to do more damage than good for your bank account.
That is what happened to Martin, who's a 22-year-old Marketing Manager from Denmark. In December 2017, he paid a deposit for a brand-new apartment. To celebrate, he went out to buy design furniture for 6.700€ without giving too much thought into the prices. He used all of the money on his savings account to pay for his purchases, and when that was gone, he got an overdraft facility which led him to a financial slippery slope.
Despite buying the fancy furniture, Martin managed to turn the ship around. Today, he's reduced his overdraft facility by 3.600€ in just three months. It even happened to be easier than he'd expected. All it took was for him to change his money mindset was the Spiir app.
The generous guy of the group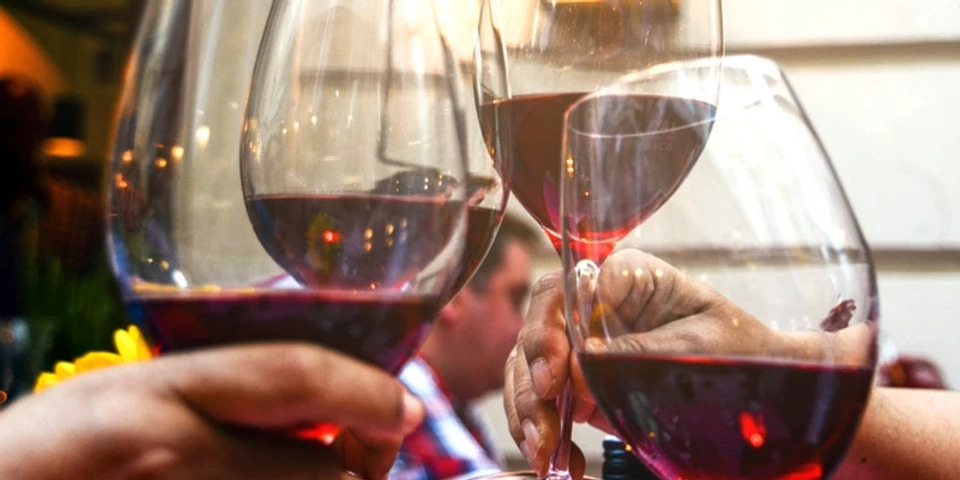 Martin has lived a life with expensive wines, exclusive restaurant visits and weekly night outs with his friends.
For a couple of years, he enjoyed a monthly salary from a good full-time job and wasn't living the low budget student life as many of his friends were. This led Martin to take on the role as the generous guy of the group:
"My friends thought that I was loaded because I never minded paying for their part of the deal, whether it was food, wine or drinks on a night out. It was difficult for me to tell them that this wasn't the reality. I was actually in way too deep with my financial situation as I had just paid the deposit and furniture for my new apartment", says Martin and goes on:
"Every time I had the chance, I tried telling my friends the true story about the fragile money situation, I had put myself in. After a while they understood, and it was a huge relief to me. Now, I no longer had to live up to their expectations, and I didn't have to feel ashamed saying no to going for dinner or drinks."
From cocktails to bottled beer
Martin began selling his newly purchased design furniture and set up a list of guidelines for himself: "I cut down on restaurant dinners and introduced a meal plan. I love this rice dish that is extremely cheap to cook and that I can mix up in tons of variations. I actually ended up eating the rice dish six days a week while still feeling that I was cooking delicious dinners for myself", says Martin and continues:
"I also decided to swap out the exclusive night clubs with low key alternatives such as dive bars that have cheap bottled beer and table football. Luckily, my friends didn't mind this swap!"
It didn't take long for Martin to discover that saving tons of money by cooking his own food and going to dive bars added just as much joy to his life as his old lifestyle with expensive habits did:
"It's pretty crazy that I was able to spend 400€ without even noticing it. And for what reason? It didn't bring me any joy. Actually, a homemade rice dish and cheap rosé are just as good. In the end, what is money actually worth? Not a lot, if you ask me. Something I'd never thought I would hear myself say."
Spending habits kickstarted his savings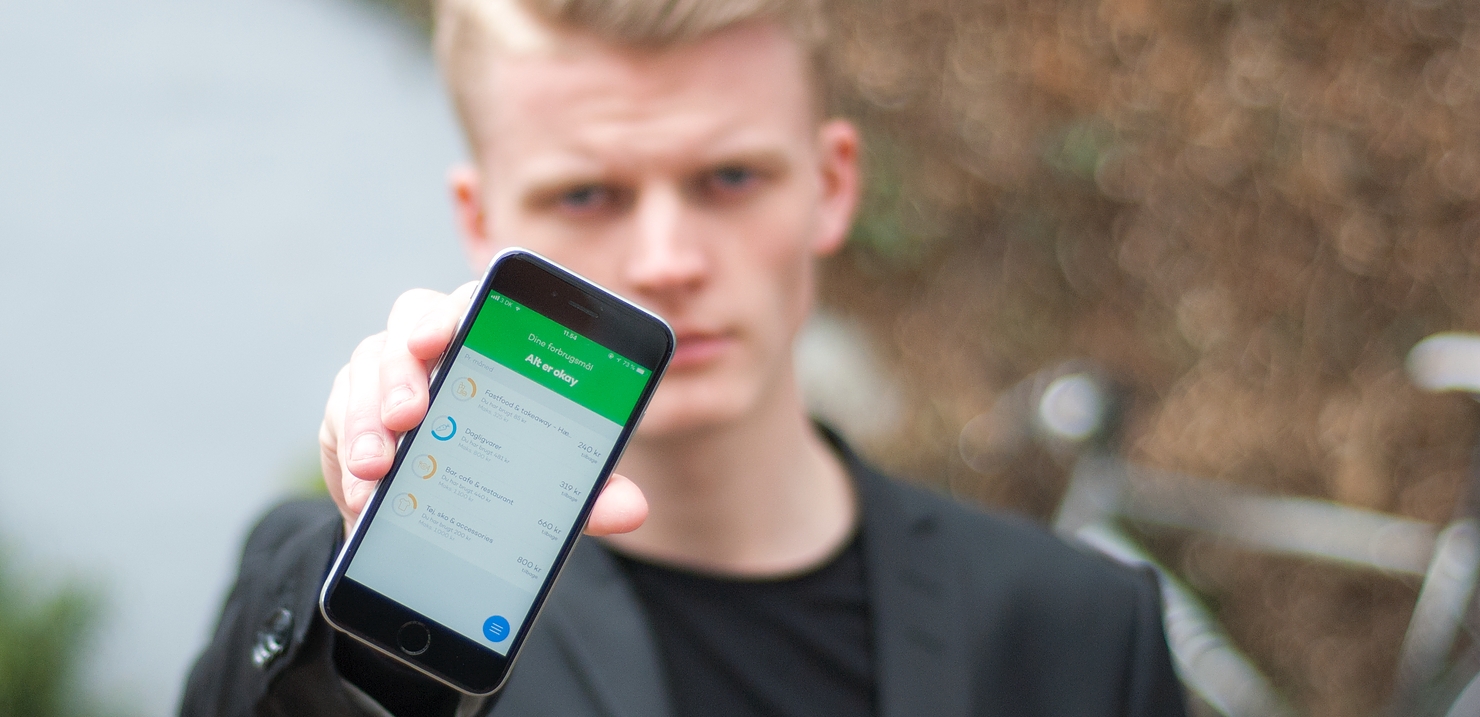 Martin decided to cut his spending down from 1.350€ to 400€ a month. There was just one rule: he had to stay within his monthly spending goals on clothes, groceries and restaurant visits that he had set up in the Spiir app. With the spending goals, he was able to stay on track as well as reminding him that he was so close to turning his overspending into spending goals.
In January, he set three spending goals:
Bar, café and restaurant: A maximum of 150€ a month

Clothes, shoes and accessories: A maximum of 140€ a month

Groceries: A maximum of 110€ a month
In the following three months, he was spending less money than ever. Actually, Martin succeeded in saving around 950€ a month, and with his dining table sold in January for 800€, Martin has ended up saving nothing less than 3.600€.
But Martin's saving adventure has only just begun: "Before the year is over, my goal is to have a savings account of 6.000€. 2018 is going to be the year where I learn to live a good life that doesn't include spending a whole lot of money.
Martin's top 3: How you change your financial mindset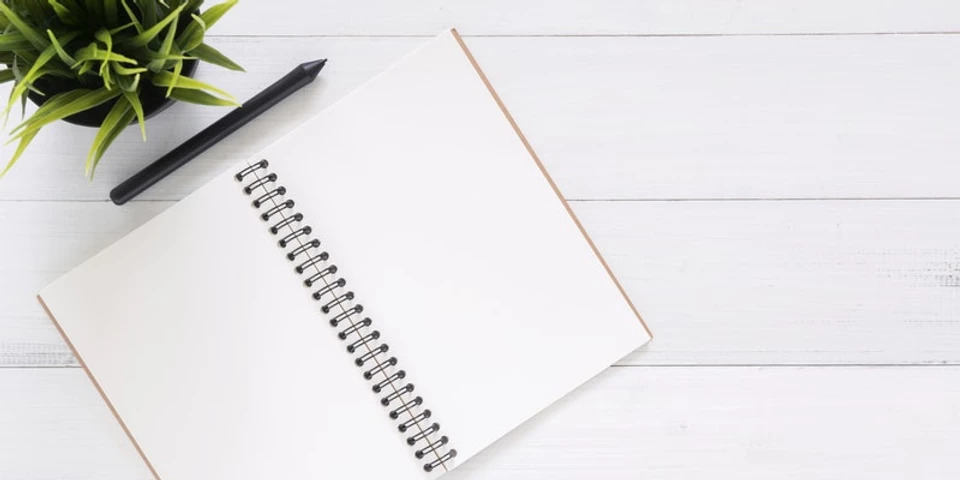 Are you inspired by Martin's story and want to try changing your own spending habits? Here are Martin's best tips on how to do that.
1. Freedom through expensive cocktails or paying my bills on time?
"In December, I found myself at the bar buying drinks for my friends weekend after weekend. It gave me a temporary sense of freedom. But as I woke up from my party nights, I also found myself unable to pay unforeseen bills and expenses because I had already spent all my money on drinks and partying.
Making a deal with my bank might seem very limiting and inflexible. But in the long run, it's this deal that has gotten me focused on prioritizing my money the clever way. And while saving up, I'm able to give more thought into how I really want to spend my money. If you ask me, being able to pay for a dentist bill is just as valuable as living a life with luxury habits such as expensive cocktails and gourmet food."
2. Do nothing and save up
"If you want to lose weight, you need to eat the right types of food. When you're in for a raise, you need to bring your a-game to work. If you're aiming for an A+ at school, you need to deliver brilliant papers. When you're saving money, you need to… do nothing!
It's actually quite simple. But unfortunately, it's also easier said than done. It's such an ingrained habit for a lot of us to spend money that it's way easier to spend than not to spend.
Previously, I was used to seeing my money disappear from my current account as the month was passing. But now, the numbers on my account hardly change from day-to-day. That feels good!"
3. The baby step-strategy
"This strategy is all about that it's the small things that count. Taking a small step every day will end up being a big leap that might just aid in bringing your dreams to life.
And this also includes the 'doing nothing' part, which is just as much of a step in the right direction when it comes to spending money: not wasting money on small, irrelevant items, not choosing the fancy wine and to not pay for your friends' drinks every weekend."
Martin breaks the money taboo with Spiir
Martin succeeded in saving nothing less than 3.600€ in just three months by being honest with his friends, changing his money mindset and staying within his spending goals on the Spiir app. Way to go! 😎💰
Can you recognize yourself in this story? You're not the only one. Actually, almost half of millennials spend more money than planned when they're hanging out with friends. That doesn't have to be a taboo.
By sharing his story, Martin shows how you're able to turn your money mindset around, change your spending habits and save up lots of money.
Hopefully, Martin's story can inspire you to think about whether you're spending your money in a way that brings you joy and happiness. And if not, we hope that some of
the tips shared in this story can be helpful to you!